We support the benefits that energy efficiency and community energy systems can provide to all Albertans. We believe that electricity distribution companies like ours play an important role in the future delivery of programming and initiatives that help our customers and communities reduce their carbon footprint and achieve cost-savings on their energy billing.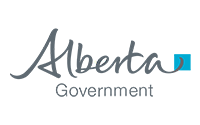 The Government of Alberta has introduced several programs to educate individuals and organizations about energy efficiency and to help them become more energy efficient:
Other notable organizations involved in advocating for the adoption of energy efficiency include:
Since 2007, AEEA has played an important role in advancing energy efficiency policy advocacy within the province. AEEA's members are a diverse group of stakeholders working collaboratively to solve problems, coordinate action and reduce the barriers to the adoption of energy efficiency technology and activities in Alberta.
FortisAlberta's support for energy efficiency initiatives goes beyond our energy savings tips, videos, contests and grants. We believe in partnering with other organizations that are looking to help educate Albertans and bring awareness to the vital role energy efficiency plays in benefiting our homes and communities.