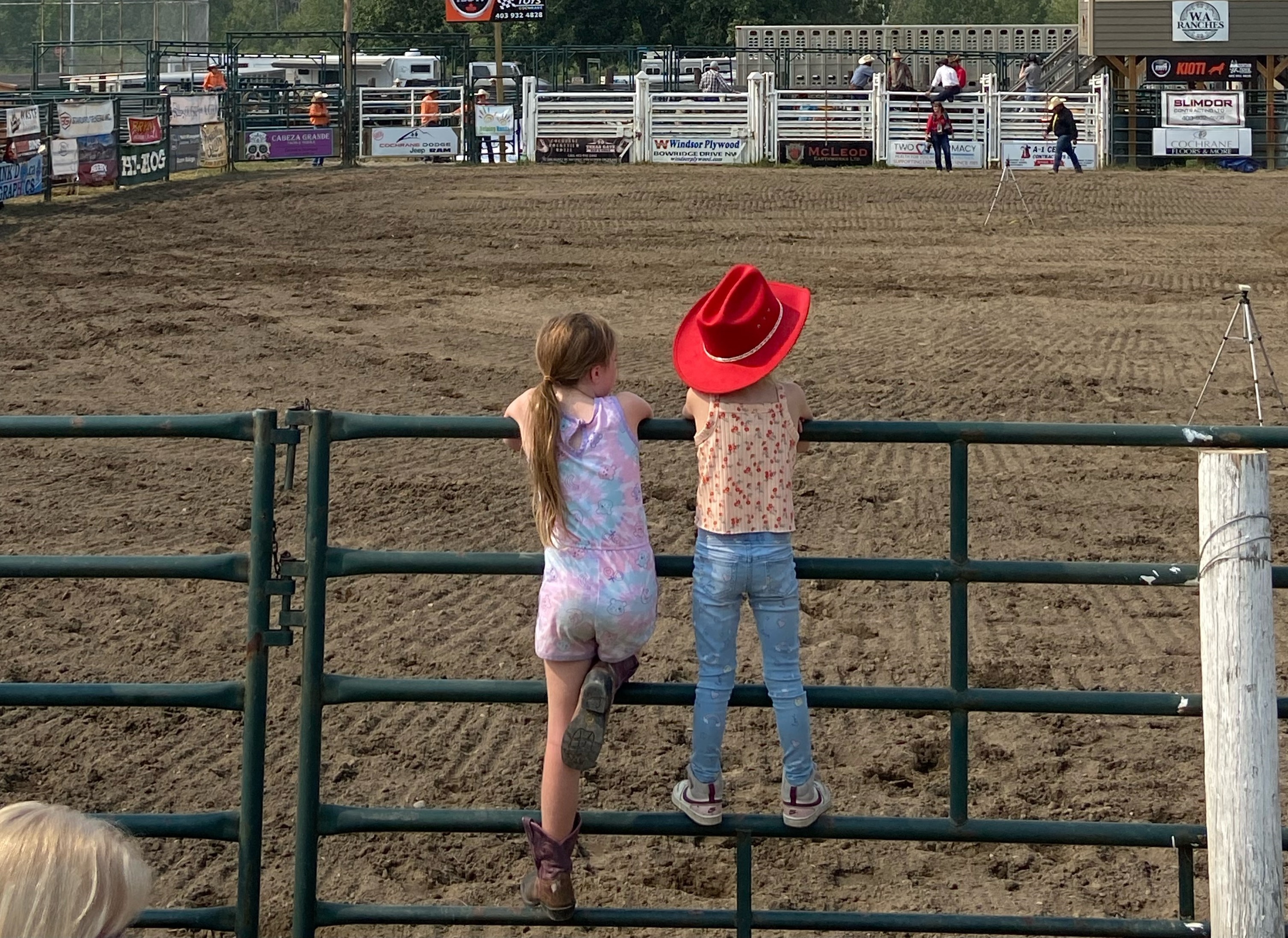 A summer of community when community mattered most
Jun 26, 2023, 21:17 PM
Before fall kicks into high gear, we'd like to take a moment to remember the summer of 2023 in Alberta (with all the winters we seem to get here throughout the year, we need to squeeze every drop out of our warmer months!)
For us, supporting the communities we serve is a year-round focus, though in summer, when we can, it's about gathering in the great outdoors. Check out this snapshot for a look at how we invest the areas we serve.
Rodeos – We dusted off our cowboy boots and cheered on Alberta's cowboys and cowgirls at 55 local rodeos, often as a sponsor of the Emergency Medical Services.

Golf tournaments – On the green, we teed off at 18 community golf tournaments, helping raise money for local chambers and non-profits such as Ronald McDonald House Charities and HALO Air Ambulance.
Fairs and community days – Summer isn't complete without a fun-filled day of fair food, exhibits and bouncy castles. We were proud to support events like Lamont Summer Sizzler, Taber Cornfest, Beiseker Lions Club Fair Day, Kathryn Aggie Days, the St. Albert International Children's Festival and more.
We would also like to take a moment to reflect on the tireless work that went into supporting communities-in-need during an unprecedented 2023 wildfire season, made more challenging by flooding in some areas already facing wildfire recovery. As we committed to keeping the lights on in impacted areas, we were humbled by the countless examples of the resiliency and heart that makes us proud to be Albertans.
When news of wildfires broke, our first instinct was to ask towns and counties how we could support them. Here are some of the ways we joined forces with local organizations to answer the call:
Meal deliveries – sometimes, the best way you can support a group of laser-focused leaders during a crisis is with a hot meal. Our Stakeholder Relations Managers did just that, delivering pizza and cold drinks to Emergency Operation Centers and municipal offices in Brazeau County and Lac St. Anne.

Red Cross Wildfires Appeal – Seeing footage of the fire and smoke, our employees rallied together to donate over $3,000 to the Red Cross Alberta Wildfires Appeal. This donation was matched dollar-for-dollar by FortisAlberta in addition to a $10,000 contribution.
Community barbecues – When the dust settled and residents were back in their homes, we hosted welcome-back barbecues to celebrate a safe return. With a pop-up tent, barbecue trailer and a few-hundred smokies, we offered a small token of our appreciation to community members and first responders.