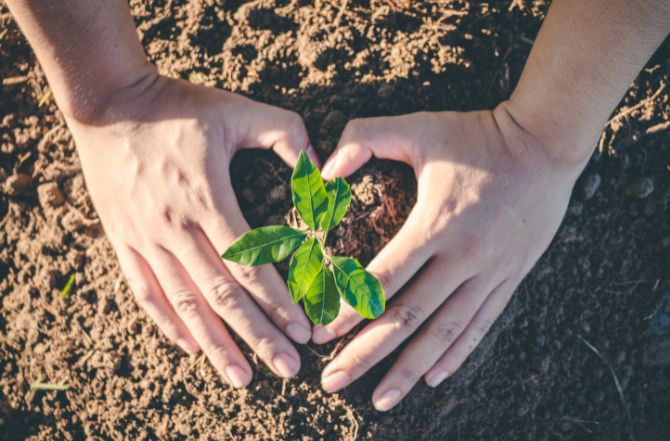 2022 Environmental Grant Recipients
Jun 10, 2022, 20:47 PM
At FortisAlberta, we believe in contributing to the well-being of the communities where our customers and employees live and work. Through our community investment program, we work to empower communities by supporting organizations that offer programs and services that align with our four areas of focus: safety, education, the environment and wellness.
This year we have awarded 15 communities with Community Naturalization and Tree Planting grants. Through these grants, FortisAlberta seeks to support our municipal customers with developing and improving environmentally friendly programs and facilities in their communities.
This year's recipients of the $2,500 grants are:
Redwater School will further the development of their Indigenous Garden.

City of Fort Saskatchewan will turn unused land into areas of naturalized wildflower and plant species.
Village of Clyde will purchase seedlings to restore the natural beauty of their community, improving the quality of life for their residents.

Bruderheim Agricultural Society will create a natural area with native trees and plants to surround the new natural playground that will be placed in Cosmic Park.

Town of Hardisty will plant trees around the new Town highway sign.

Village of Hay Lakes will plant trees along their boulevard.

Village of Stirling will plant a tree to support the Green Canopy Initiative.
Village of Barons will plant trees to enhance the beauty and attractiveness of their community.

Bowden Hi-Way Golf Association will replace aging poplar trees on the golf course.

Town of Eckville will plant trees along the Westview walking trail.

Town of Innisfail will plant nine fruit trees in a park space.

Ecole Champs Vallee School in the City of Beaumont will create an outdoor learning space.
Heritage Society of the Village of Seba Beach will remove trees and brush in preparation for the installation of tennis and pickleball courts.

Village of Rockyford will plant trees in two park spaces to provide shaded areas, wind breaks and an overall beautification of the parks.

Town of Strathmore will rebuild 16 garden boxes in a community garden.
We look forward to seeing how these projects will benefit FortisAlberta communities!