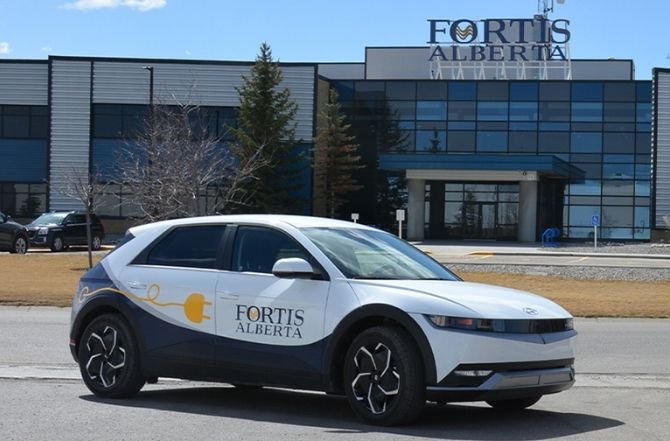 FortisAlberta receives Electricity Canada Sustainable Electricity Company™ Designation
Apr 27, 2022, 21:16 PM
On April 21, 2022, FortisAlberta was honoured to receive Electricity Canada's Sustainable Electricity Company™ designation. At an event held in Airdrie, we were joined virtually by Michael Powell, Vice President of Government Relations at Electricity Canada, who presented the award, along with in-person guests including municipal representatives, customers and employees.
The Sustainable Electricity Company™ brand is a designation established by Electricity Canada based on ISO 26000 Guidance on Social Responsibility. In order to earn the designation, several qualifications need to be met, including conformance to the ISO 14001 Environmental Management standard, compliance with ISO 26000 Social Responsibility guidelines, governance framework and transparent reporting on sustainable development performance.
At FortisAlberta, operating sustainably has naturally been a part of the way we do business because it ties into our mission, purpose, and values. What has changed in recent years is the thoughtfulness around categorizing and quantifying our efforts so that we can know for certain that we are headed in the right direction and that we are making a positive impact.