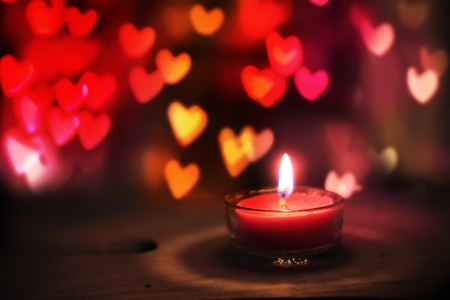 Be My Energy Efficient Valentine!
Feb 8, 2021, 14:57 PM
FortisAlberta recognizes that your typical romantic night for two may have become more complicated given the restrictions in place due to the pandemic. We have some great ideas to help you save energy and enjoy Valentine's Day with all 3, 4, 5, 6 or more members of your household.
1. Create the mood! Turn off your lights and light some candles. You can place the candles all over the family room, and if you have some décor left over from Christmas, use your red, gold or silver ornaments and garland to help reflect the glow. Not only will you save on your electricity bill, but you'll have created the perfect Valentine's Day ambiance.
2. Turn off the stovetop and oven! Throw a blanket on the floor and lay out a spread of cheese, crackers, and your family's favourite deli meats. Cut the crusts off your kids ham or PB&J sandwiches and enjoy dainty finger sandwiches. There is nothing more romantic or energy-saving then a night of no cooking!
3. Turn on the spotlight! Use a flashlight and play Charades or Pictionary. Have your family members draw or perform their favourite romantic movie or love song title. Beyonce has some serious competition from your nine-year-old daughter!
4. Grand finale! Finish off your evening with a chocolate fondue. Did you know a tealight and ceramic bowl will melt the chocolate? Any fruit you have in the house seems so much sweeter when dipped in melted chocolate…mmm.
Congratulations! You've successfully navigated a pandemic Valentine's Day and saved energy too!