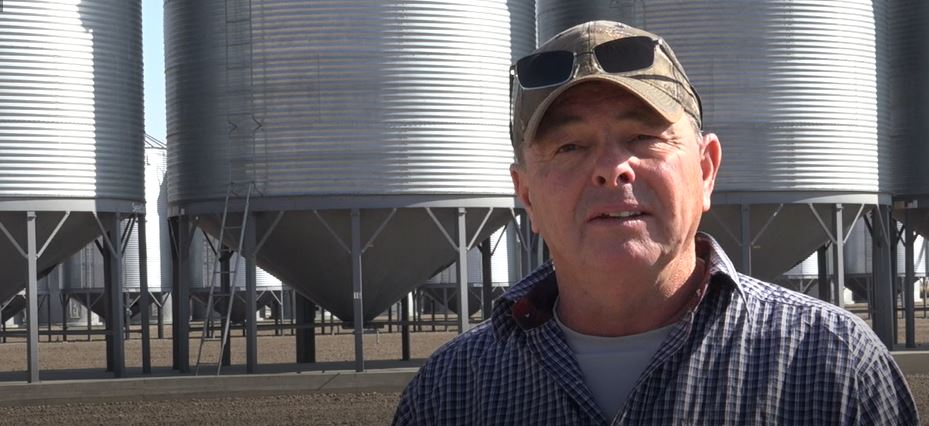 Watch how we help an irrigation customer power his day
Nov 17, 2020, 17:10 PM
As the irrigation season wrapped up, we were fortunate to visit Roy Brewin in Taber to chat with him about the service we provide, his experience with FortisAlberta and to learn a little bit more about the significant role irrigation plays in Alberta. Roy is a FortisAlberta customer and owner of the massive Rowland Farms operation in Southern Alberta that helps to supply the food chain across North America and he operates one of the largest irrigation business in Alberta.

As a customer of ours, he relies on us to create efficiencies, and ensure that he has the power he requires when he needs it. Although we always strive to keep costs reasonable for our customers, when it comes to choosing an electricity service provider the decision should not only be about cost.
"We need reliable distribution of energy to produce this food," says Roy as he proudly showcases his vast operation.
We feel privileged to serve Roy with the electricity distribution he needs to power his more than 30,000 acres of land he irrigates throughout four irrigation districts.

FortisAlberta's Irrigation Service

FortisAlberta delivers electricity to 7,460 irrigation services in Alberta, and we own 97 per cent of the infrastructure that provides electricity to these services. As ranked by the Canadian Electricity Association, we operate the most reliable distribution system in rural Alberta.
In addition, we offer irrigation customers, compared to the competition:
Customers are billed only during the irrigation season, which is helpful for budgeting purposes

Investment into the installation costs for new services

Lower monthly costs for existing services

Daily consumption information provided through our mobile app

Instant outage notifications to their email and phone so they know when and why their pivot(s) lose power and when it will be restored
Watch the video see more about Roy's business and how we're powering through together.