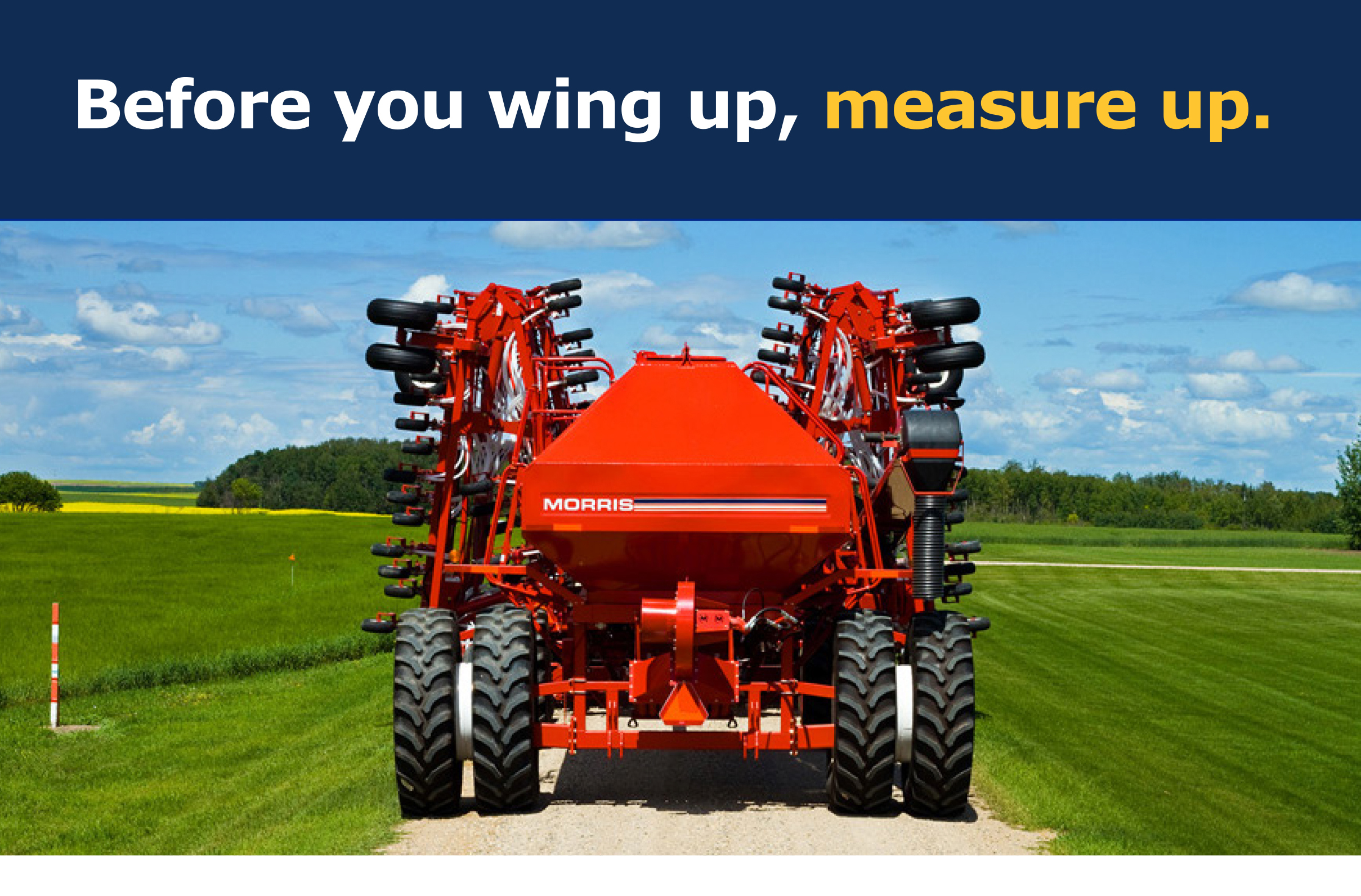 Before you wing up - measure up
May 14, 2020, 18:02 PM
Did you know that in 2019, FortisAlberta recorded nine contacts with air seeders and sprayers with overhead power lines? This spring, we have already recorded three. There were also 38 contacts made by other farm equipment such as tractors and grain augers. This is a 'growing' concern given that the height of farm equipment has doubled since the 1950s, but the height of power lines has remained the same.
Did you also know that FortisAlberta investigates and tracks contacts with both overhead and underground power lines? We also analyze these contacts by the type of equipment that contacts the line. Safety is priority and we want to make sure you stay safe during this busy time of year.
So, before you wing up, measure up. Be sure to know the height of your farm equipment which includes tractors, grain augers, air seeders and sprayers. Have a power line safety plan and stay safe with these tips:
• Check the height of your equipment. If you're buying new, confirm the height, update your GPS with any changes and consider your route to ensure you can cross safely under power lines. Exercise caution if equipment is higher than 4.15 metres.
• Plan when moving tall equipment. Know both the height and width of your equipment. Always enlist the help of a spotter. Map your route and locate any overhead power lines. If you don't know whether it's safe to cross under or work near a power line, call FortisAlberta for help.
• Stay seven metres away from power lines. Keep this in mind when parked and operating grain augers or air seeders, or when lifting truck boxes or back hoes.
• Stack and store wisely. Whether it's a grain bin or bale storage, stack and store it seven metres away from power lines.
• Assume downed power lines are energized. Stay at least 10 metres away and warn others of the danger. Call 911 and your utility's emergency phone number.
Visit fortisalberta.com to help create your own Power Line Farm Safety Plan at or call 310-WIRE (9473) for more information about safety.