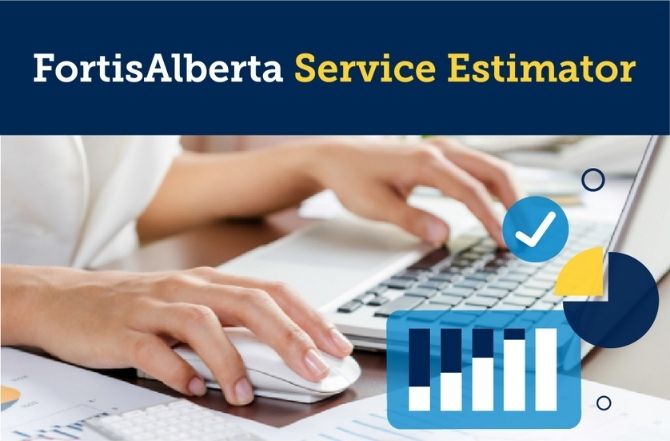 FortisAlberta Service Estimator
Apr 6, 2022, 14:30 PM
The new FortisAlberta Service Estimator is a self-serve tool that allows current and prospective customers to quickly create a high-level estimate for new Farm, Irrigation, Residential and Small General/Commercial services.

Obtaining a high-level estimate for a new service has never been easier. Select your service type, provide the location, and confirm your service requirements. Then start an online Service Application or contact us at 310-WIRE with your estimate reference number to begin the process.

For more information on how to use the FortisAlberta Service Estimator: watch our tutorial video.