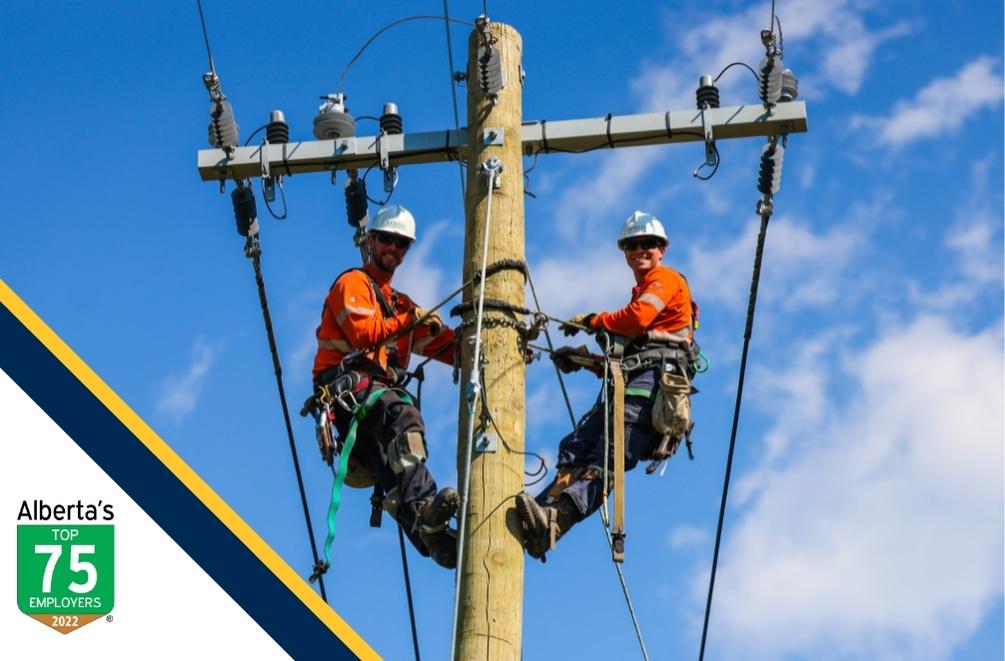 FortisAlberta recognized as one of Alberta's Top Employers
Feb 10, 2022, 20:24 PM
We are excited to be recognized as an Alberta's Top 75 Employer in 2022. This is the second consecutive year we have been selected. Every organization selected for this special award is considered an Alberta industry leader with an exceptional workplace. FortisAlberta employees make this a great place to work.
"When I reflect on FortisAlberta receiving this recognition amongst other top employers across the province, it makes me incredibly proud, because I know how hard each and every one of our employees has worked, and continues to work, to make our company a safe, inclusive and dynamic place." says Heather Speers, Vice President, Human Resources and Corporate Communications. "Our employees show up each day committed to upholding our values, to working safely and keeping the lights on for our customers.
Employees were asked, "What makes FortisAlberta a great place to work?" Here's what some of our colleagues had to say:
A few of the reasons FortisAlberta was selected by Mediacorp for this award are:
Our community investment program, which aligns with organizations that support mental health, donating funds to local food banks, Meals on Wheels, victim services and women's shelters. Additionally, FortisAlberta encourages employees to give back to their local communities with paid time off to volunteer.
The ongoing education opportunities offered to employees for professional development, and their children via academic scholarships; and
Adapting our wellness benefits accounts to include additional expenses such as virtual fitness classes, home office equipment and even food delivery services. As well, for rolling over outstanding balances for health spending accounts into 2021.