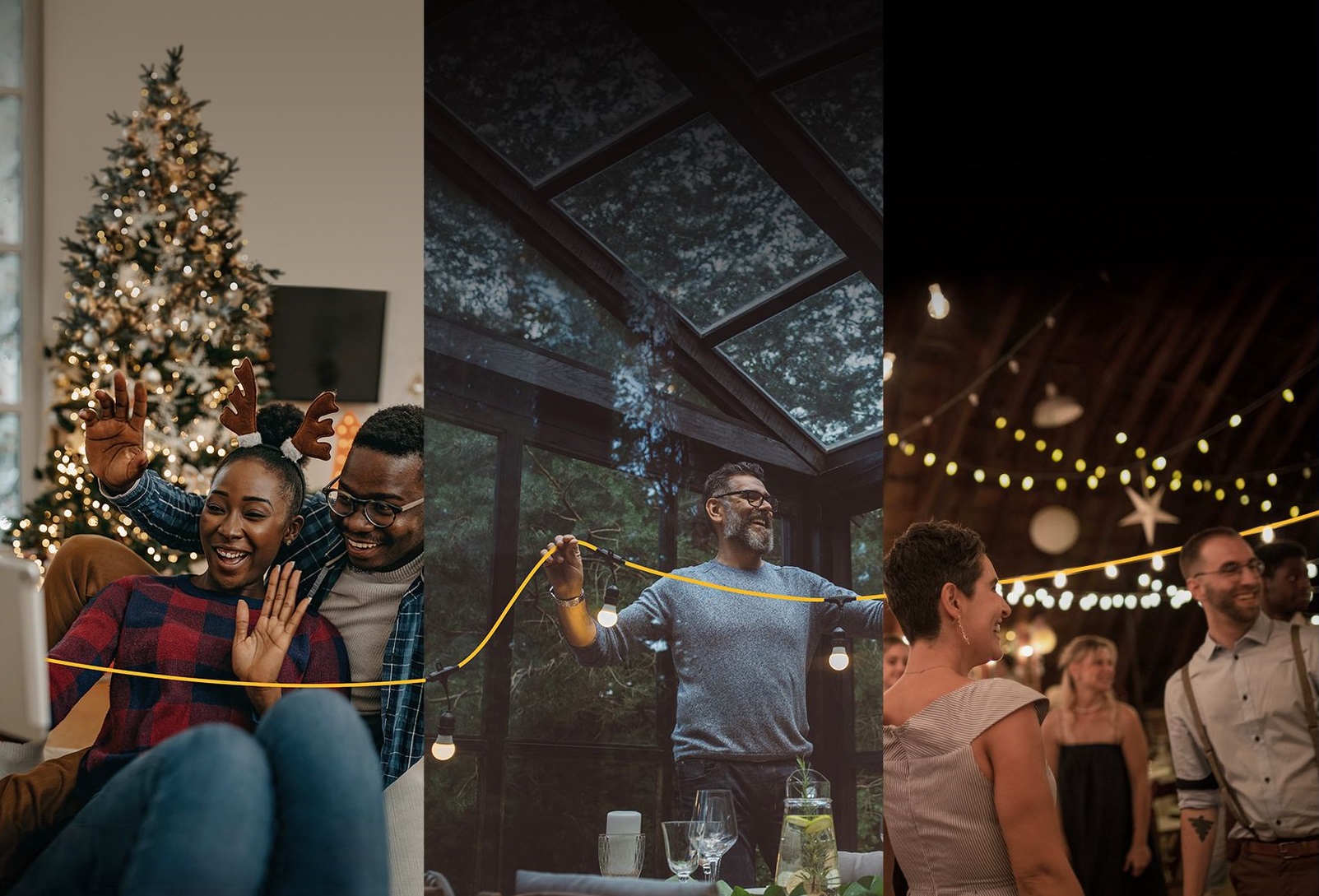 Spreading Joy and Showing Thanks This Holiday Season
Nov 22, 2021, 22:22 PM
At FortisAlberta, we care about the people we serve and we care about the wellness of the communities we serve. We strive to be good neighbours and look for ways to power, and empower Albertans.
Last year, as we thought about ways to bring some more joy, in recognition of the hardships we were all facing, we introduced our Lights of Joy campaign. We were determined to cheer up the holidays for customers across Alberta. Heading to 26 seniors homes throughout our service territory, we proudly lit up their common outdoor areas. Residents and their families, staff, employees and community members at large enjoyed the displays and made some bright memories. We were able to create connections, even though we had to stay apart.
Lights of Joy was a heartwarming success, and as we're still navigating tough times together, we are pleased to share that it is happening again! We are turning our focus to health care and frontline workers. On behalf of FortisAlberta employees and customers alike, we want to thank them for helping us all get through the last nearly two years. Their perseverance and dedication to helping keep us all safe deserves to be celebrated.
Between Nov. 29 and Dec. 10, watch for us in your community as gifts and cheer will be delivered by FortisAlberta employees. We'll be outside thanking some very deserving people at hospitals, clinics, fire departments, ambulance services locations, seniors homes… and more.
Check back for updates and pictures on what we've been doing in our communities. We'll also show the joy being spread on our social media channels. You might even hear us on the radio and see us in local news.
'Tis the season, and we hope you are as excited as we are. The holidays are all about connection, and we are proud to focus on the energy that connects us all.
Want to see what we're talking about? This video is from last year's Lights of Joy campaign, showing just a few of the many unforgettable moments.