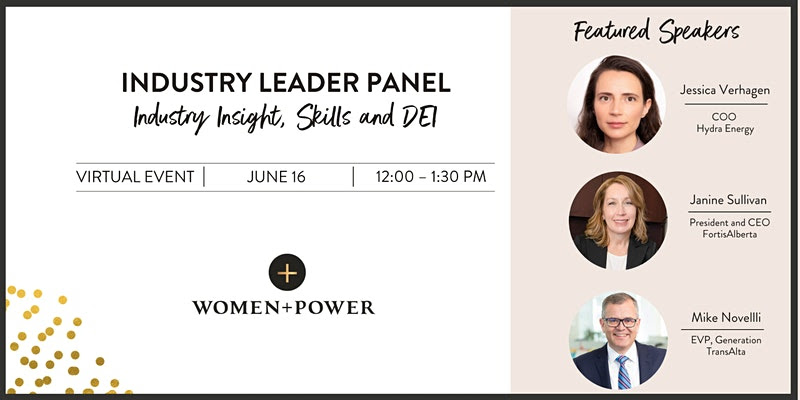 Janine Sullivan, President and CEO, joins panel discussion with industry leaders
May 27, 2021, 13:58 PM
Janine Sullivan, FortisAlberta President and CEO, will join executive panelists in a Women+Power virtual event on June 16, 2021 to provide participants insight into the energy transition, the skills employees need to be successful and diversity, equity and inclusion (DEI) efforts within their organizations. Participants will have a chance to interact with the panel in the Q&A.
When:
June 16, 2021
12 – 1:30 p.m.
Register here
Panelists include: Janine Sullivan, President and CEO, FortisAlberta; Jessica Verhagen Chief Operating Officer, Hydra Energy; and Mike Novelli, Executive Vice President, Generation, TransAlta Corporation.
A recap of the event will be available on the Women+Power website after the event.
About Women+Power
Women+Power is a community developed for women of all levels of experience who work in or with Alberta's power industry and was established to provide opportunities for members to connect with, support, inspire and recognize each other to empower women to achieve their full potential both professionally and personally. Men working in and with the power industry are encouraged to become a part of their community and will be invited to take part in their initiatives as they work towards transformational change. Through the power of community, they believe we can work together to address the challenges that result in and from the under-representation of women in the power industry so that more opportunities will become available to promote increased diversity and inclusion. Learn more at womenpower.ca.