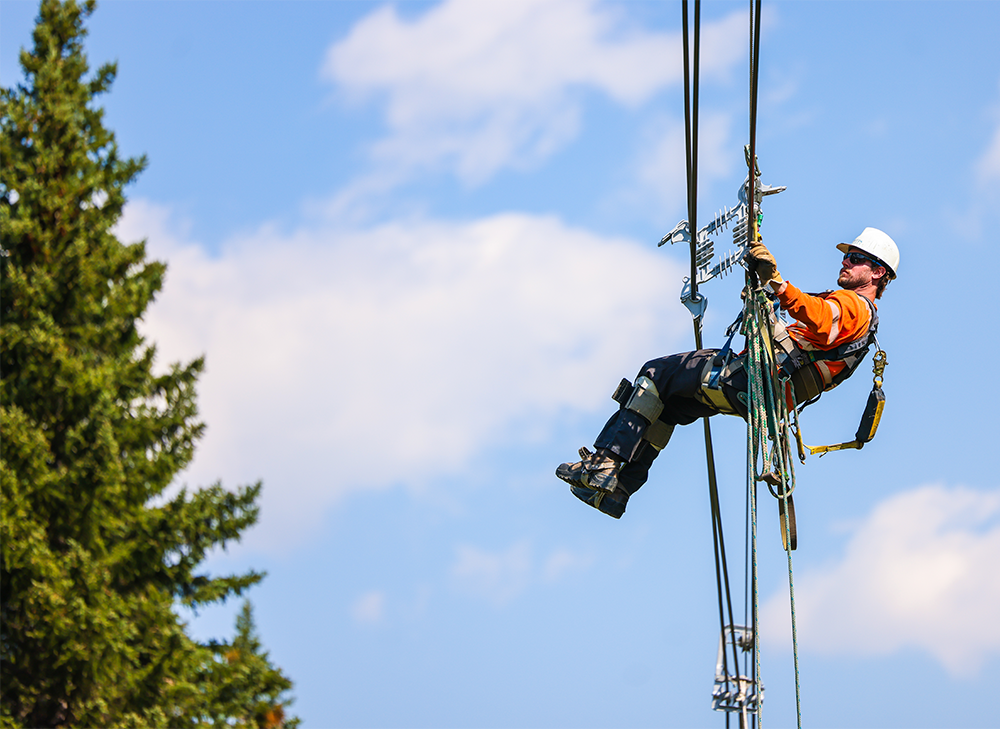 We're creating a safer system for you and the places you call home
Jul 11, 2023, 15:00 PM
Innovative cable design and fault detection technologies mean peace of mind and cost savings for customers
In the aftermath of the recent fires, flooding and severe weather that caused so much damage to Alberta communities, our focus on the safety of Albertans and habitat preservation across our service territory is more important than ever.
As many are still recovering from the events of the last few months, we would like to reassure our customers that we are committed to our advanced standards of safety and the reliability of our service.
While these commitments guide our work every day, we would like to provide some examples of initiatives geared toward both improving safety measures and the reliability of our distribution system.
For the last several years, crews have been replacing aged lines and poles with an upgraded Spaced Aerial Cable System in areas where equipment is in need of maintenance or repair. This system has primarily been put in place in high-risk fire areas, including along the Kananaskis Highway, Lake Louise and the Bow Valley Corridor.
The lines include wildfire-prevention features, consisting of a polyethylene shell to shield the cables from environmental interference. In addition, to protect lines from damage during storms, high winds or other severe weather, they are secured by spacers for added stability.
This system not only reduces the need for tree clearing, but also improves protections for area wildlife; the energized conductors are covered, providing a barrier between the line and any small animals taking in the beautiful Alberta view.
The introduction of new distribution line technology also includes our Early Fault Detection equipment.
This technology is designed to monitor potential risks in distribution infrastructure using radio frequencies to scan a section of line once per second, before an incident can occur.
Problem spots that may be compromised due to age, vegetation interference or environmental factors are detected and repaired.
"Since we began installing the first sensors, we've fixed a lot of equipment and discovered additional opportunities for improvement," says Michael Simone, Manager of Operations, Engineering. "Early fault detection plays a huge role in finding the areas that require maintenance, lowering wildfire risk and mitigating unplanned outages."
As we implement new service improvements, we do with responsible investment in mind. With these technologies in place, costs that may have been allocated to maintenance and repairs can be used to improve long-term grid efficiencies.